Introducing TrueVUE Cloud—
A Better Way to Maximise Merchandise Availability and the Shopper Experience
Schedule a time to talk
The Foundation of Unified Commerce

Maintain up to 99% inventory accuracy through rapid cycle counting and on-going item movement updates.

Fewer Out-of-Stocks

Reduce out-of-stocks up to 30% and unnecessary markdowns up to 25% through timely restocking of on-floor merchandise.

Maximise Availability

Easily find merchandise and increase on-floor availability up to 30% with regular backroom to sales floor restocking.
Mobility Meets Productivity
TrueVUE's intuitive user experience for mobile inventory counting and our interactive restocking app uses RFID to help quickly and accurately:
Locate a specific style, colour and size to help fulfil Buy Online Pickup In-Store (BOPIS) orders from the store
Maximise on-floor availability to rapidly replace missing merchandise
Guide sales assistant with event-driven notifications for an enhanced shopping experience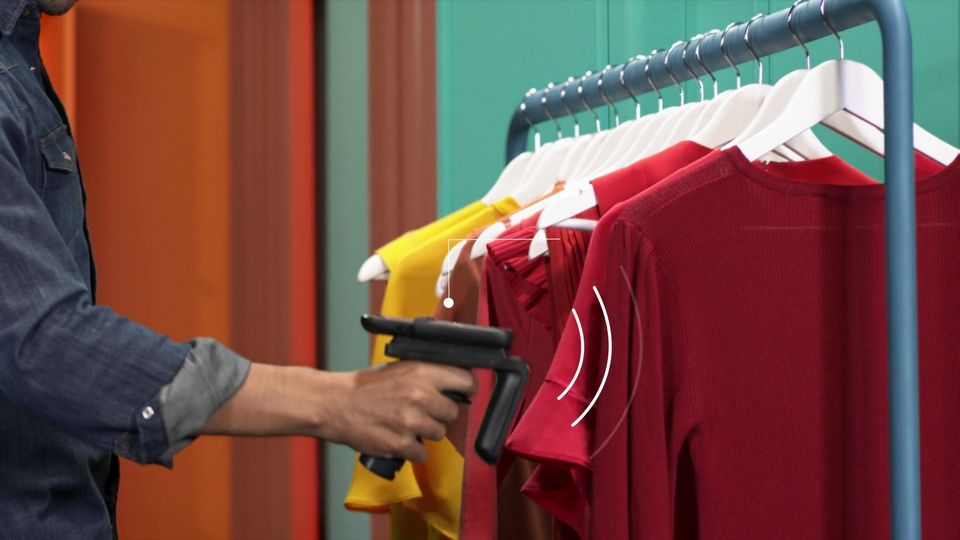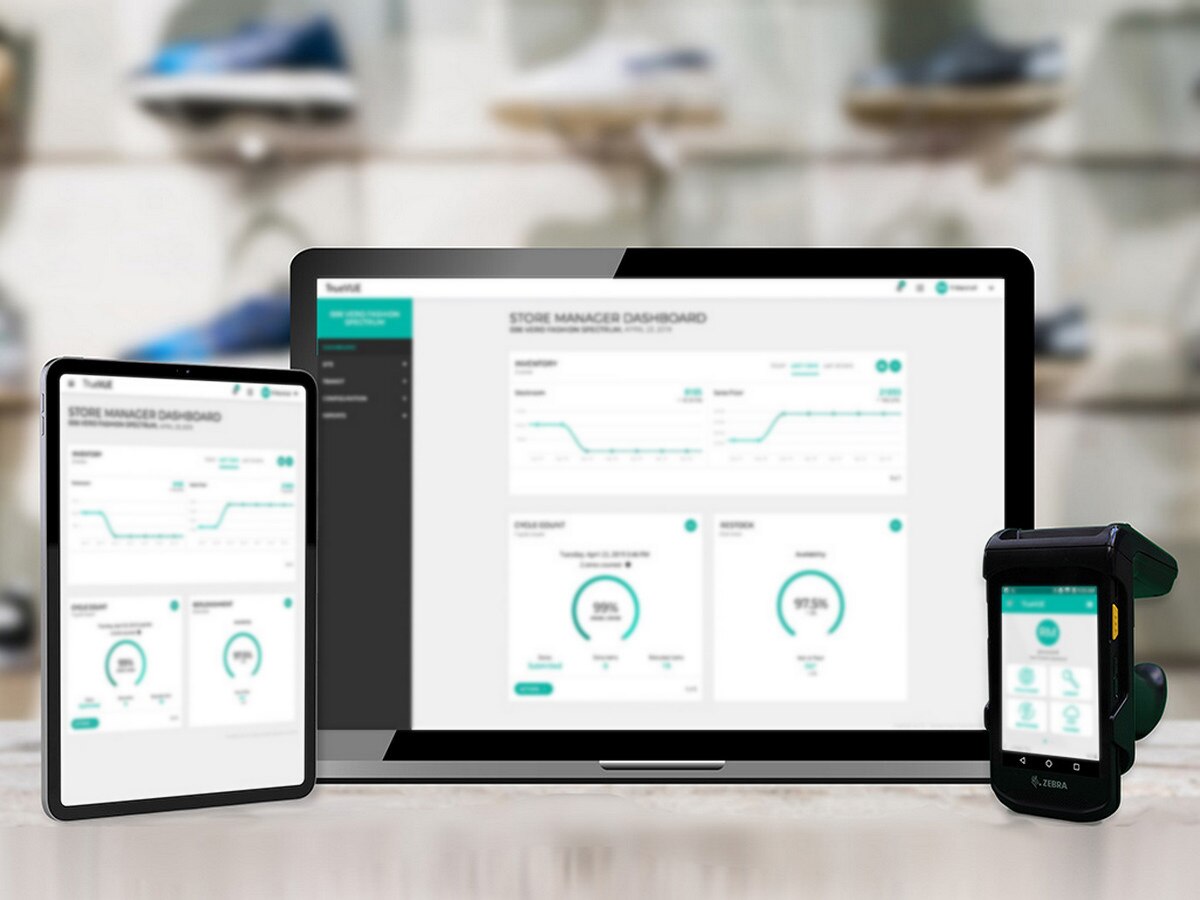 Intuitive Dashboards and Reporting
TrueVUE's dashboards link store data, tasks and staff so you can quickly view and manage operational inventory data in a responsive web-based, user-friendly design.
Summary and drill-down detail reporting across business unit and enterprise level
Real-time data and analytics provide actionable dashboards and reports
Google Cloud Partnership with TrueVUE – An Infrastructure with Global Scale
TrueVUE Cloud is built on the Google Cloud Platform to provide retailers with real-time, actionable insights and predictive analytics with global scale, security and high performance.
Enterprise Wide

Built using a highly extensible API-first design to simplify and speed integration with a modern touch.

Operational Excellence

Helps promote unified commerce with visibility into real-time inventory information.

Unique Shopper Experiences

Designed to optimise customer engagement by capturing data from real-time events along the customer purchase journey.