Quand la mobilité rencontre la productivité
L'interface utilisateur intuitive de TrueVUE dédiée à l'inventaire mobile des stocks et notre application de réapprovisionnement interactive utilisent la RFID afin d'accélérer et d'optimiser les tâches suivantes :
Identifier un style, une couleur et une taille spécifiques afin d'honorer les commandes en ligne avec récupération en magasin (BOPIS) venant de la boutique
Maximiser la disponibilité en rayon afin de remplacer rapidement les produits manquants
Guider les vendeurs à l'aide de notifications d'événement visant à améliorer l'expérience d'achat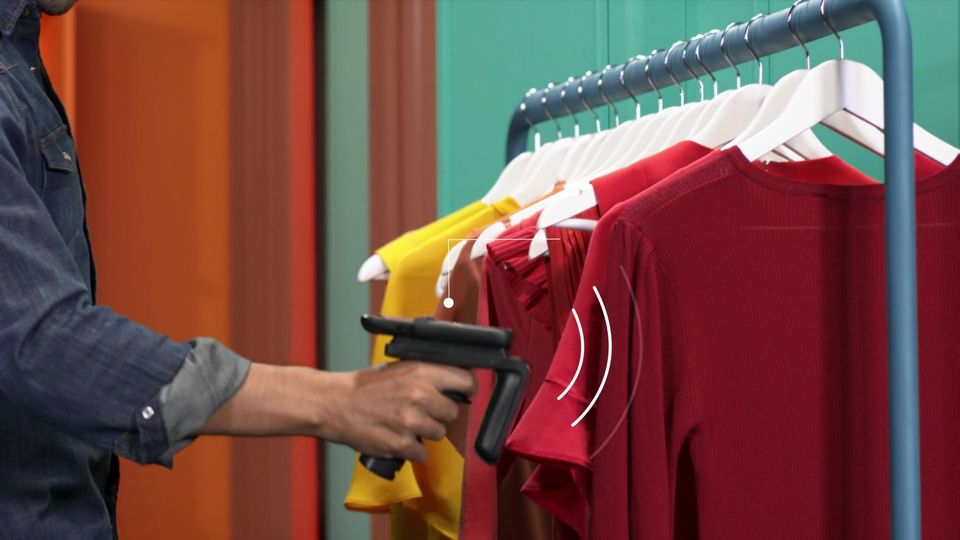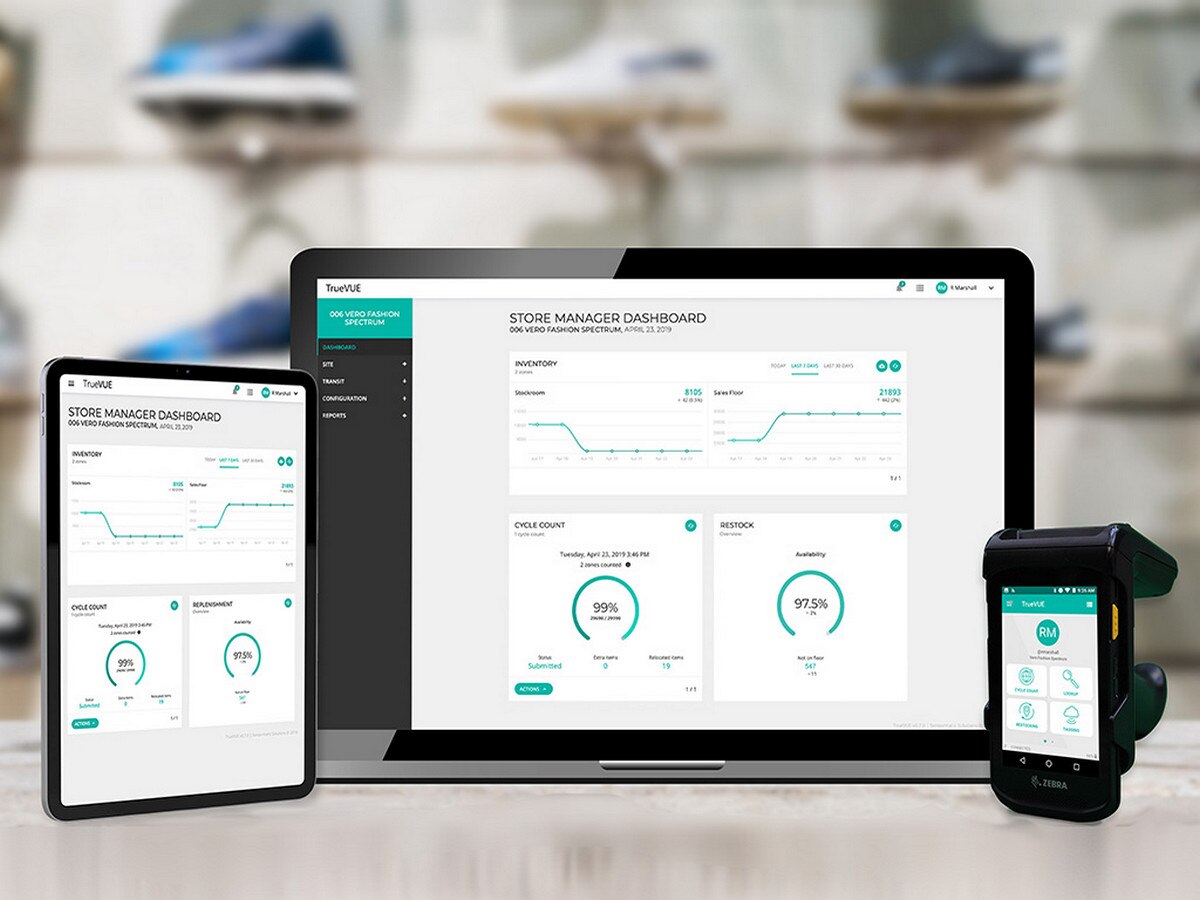 Tableaux de bord et rapports intuitifs
Les tableaux de bord de TrueVUE lient les données sur les magasins, les tâches et le personnel pour que vous puissiez rapidement voir et gérer les données opérationnelles sur les stocks dans un environnement Web convivial et réactif.
Rapport synthétique et détaillé au niveau de l'unité commerciale et de l'entreprise
Génération de rapports et tableaux de bord exploitables à partir d'analyses et de données en temps
Partenariat entre Google Cloud et TrueVUE – Une infrastructure qui bénéficie d'une couverture mondiale
TrueVUE Cloud repose sur Google Cloud Platform afin de fournir aux enseignes des informations exploitables en temps réel et des outils d'analytique prédictive, le tout en bénéficiant d'une couverture mondiale, de fonctions de sécurité et de hautes performances.
Enterprise Wide

Built using a highly extensible API-first design to simplify and speed integration with a modern touch.

Operational Excellence

Helps promote unified commerce with visibility into real-time inventory information.

Unique Shopper Experiences

Designed to optimize customer engagement by capturing data from real-time events along the customer purchase journey.
Planifier un rendez-vous personnalisé