Subramanian ​Kunchithapatham
Subramanian ​Kunchithapatham (KS)
Chief Technology Officer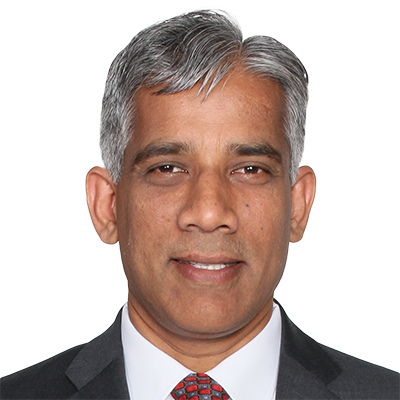 Subramanian Kunchithapatham (KS) serves as Chief Technology Officer at Sensormatic Solutions. In this role, KS leads the product management, engineering, and program management groups to accelerate innovation, drive disruptive market ready solutions, and business results. KS is responsible for product and solutions strategy, investments and shadow P&L execution of Sensormatic Solutions portfolio which includes shopper experience, inventory intelligence, loss prevention and operational effectiveness with advanced technologies, like AI, Machine Learning and video analytics. Additionally, KS leads the Sensormatic startup incubator to drive new growth opportunities through emerging technology solutions.
KS is a customer-focused global technology thought leader with over two decades of experience transforming organizations with groundbreaking solutions. Before joining Sensormatic Solutions, he held several technology leadership positions at both Zebra Technologies and Motorola.
KS holds a PhD in multi-databases from the Indian Institute of Science and an MBA in software enterprise management from the Indian Institute of Management.