Press Release
Sensormatic Solutions study: 61% of Singapore consumers see in-store shopping as irreplaceable
3 out of 4 Singapore consumers (75%) expressed that they enjoy shopping or browsing in a physical store
More than half (61%) of Singapore consumers surveyed felt that online shopping can never replace in-store experience
4 out of 5 (80%) plan to shop in-store for future major sales events or holiday period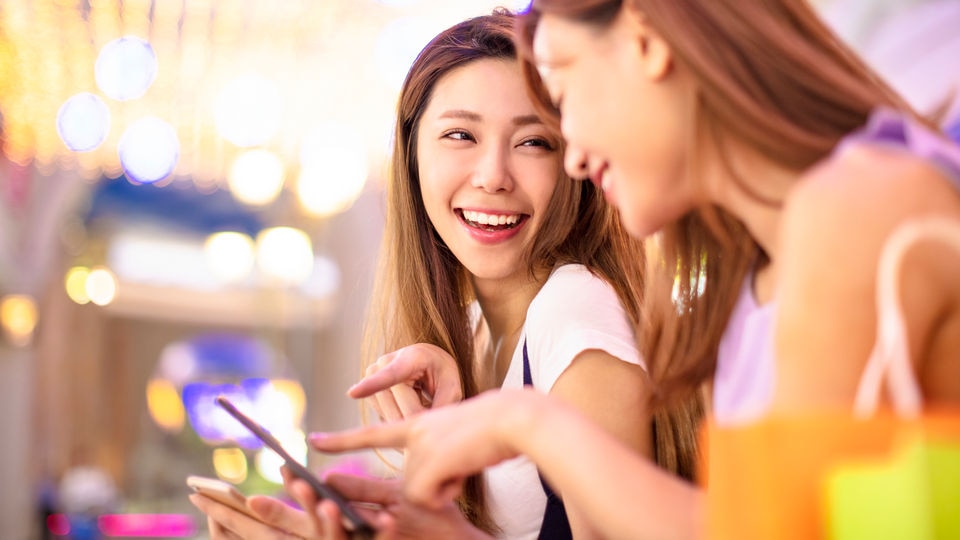 Singapore, November [18], 2022—Sensormatic Solutions, the leading global retail solutions portfolio of Johnson Controls,today released findings from its second annual Singapore Year-End Consumer Sentiment Survey. Results show that 3 out of 4 (75%) Singapore consumers enjoy shopping or browsing in a physical store.
Additionally, about 3 out of 5 (61%) indicated that online shopping can never replace in-store experiences. This is a slight increase over 2021 where 59% of respondents felt that in-store shopping is irreplaceable. This year's study also revealed that 4 out of 5 (80%) of consumers plan to shop in-store for future major sales events or holiday period.
"The study finding shows that Singapore consumers are readily switching back to shopping in physical stores as the economy opens up and in-store shopping become accessible," said Daren Ng, Vice President & General Manager, Asia Pacific, Sensormatic Solutions. "This shows that the in-store shopping experience continues to be appealing to consumers especially when they want to browse and try items or check product quality."
Key highlights from the Sensormatic Solutions - Consumer Sentiments Study include:
What makes a great in-store shopping experience
The study findings revealed what consumers consider important for a great in-store shopping experience:
46% of the respondents indicated that products being always in-stock and the ability to check if a product is in-stock at a physical store are important for a great experience.
43% of the respondents indicated that not having to queue for long when making payment.
Technology is key for better in-store retail experiences
Interestingly, 75% of the survey respondents agree that technology can improve customer in-store experience. A large majority (88%) have used their mobile devices to supplement their in-store shopping experience.
Although, 77% of the respondents indicated that they are familiar with contactless payment, most were less so with other forms of retail technologies. For instance, less than 1 out of 5 were aware of augmented reality (18%) and autonomous delivery (17%).
Survey respondents also showed that they are keen to explore newer retail technologies:
Contactless payment (49%)
Virtual reality (35%)
Personalization (33%)
"There is a real opportunity for physical store retailers to leverage technology to engage with shoppers in more creative and immersive ways. They can also leverage data and analytics to deliver further enhanced and personalized shopper experiences to engage with their in-store customers," Daren added.
Consumers are choosing to shop in-store
The study found that 40% of Singapore consumers still prefer to shop in a physical store, as compared to 38% in 2021. Not surprisingly, most of the respondents (60%) who prefer in-store shopping were from the 55- to 64-year-old age group.
The study looked at what items the respondents prefer to shop in-store as opposed to online. Interestingly, 31% said that they will only get fresh food and groceries in a physical store. Also, 24% of respondents would only get packaged food and groceries in-store, while 20% said they would only get luxury items in-store.
Year-end and special occasion shopping
Additionally, 58% of respondents agree or strongly agree that they plan their purchase around major sales events. Most said they choose to shop during 10.10 (49%), 11.11 or Singles Day (47%), and the third most popular was Black Friday and Cyber Monday (45%).
The Sensormatic Solutions Consumer Sentiments Study is the second consumer sentiments survey by Sensormatic Solutions. The study takes a look at what is driving change in consumer behavior and attitudes toward retail in China and Singapore as economies across the region go into slow recovery. Download the full report here.
Survey Methodology
This Sensormatic Solutions Consumer Sentiments Study survey was commissioned by Sensormatic Solutions and conducted by FINN Partners, a full-service communications, digital marketing, and research company.
All figures, unless otherwise stated, were derived from insights generated through a customized online survey.
The survey covered a sample size of 300 adults in Singapore with fieldwork conducted between 6th and 13th October 2022. In China, the total sample size was 1,000 adults and fieldwork was conducted between 13th to 20th October 2022.
About Johnson Controls
At Johnson Controls (NYSE:JCI) we transform the environments where people live, work, learn and play. As the global leader in smart, healthy and sustainable buildings, our mission is to reimagine the performance of buildings to serve people, places and the planet.
With a history of more than 135 years of innovation, Johnson Controls delivers the blueprint of the future for industries such as healthcare, schools, data centers, airports, stadiums, manufacturing and beyond through its comprehensive digital offering OpenBlue. With a global team of 100,000 experts in more than 150 countries, Johnson Controls offers the world's largest portfolio of building technology, software as well as service solutions with some of the most trusted names in the industry. For more information, visit www.johnsoncontrols.com or follow us @johnsoncontrols on Twitter.
About Sensormatic Solutions
Sensormatic Solutions is the leading global retail solutions portfolio of Johnson Controls powering operational excellence at scale and enabling smart and connected shopper engagement. Our intelligent digital operating platform – Sensormatic IQ – combines the full Sensormatic Solutions portfolio, including third-party data to deliver unmatched insights into shopper experience, inventory intelligence, loss prevention and operational effectiveness with advanced technologies, like AI and Machine Learning. This enables retailers to act on prescriptive and predictive data-driven outcomes to confidently move into the future. Please visit Sensormatic Solutions or follow us on LinkedIn, Twitter, and our YouTube channel.
###
© 2022 Johnson Controls. All Rights Reserved. SENSORMATIC, SHOPPERTRAK, TRUEVUE and the product names listed above are trademarks and/or registered trademarks. Unauthorized use is strictly prohibited.

Learn more about how Sensormatic IQ can revolutionise your approach to analytics.
Contact Us