Press Release
Nearly 60% of consumers in Singapore believe in-store shopping remains in style according to Sensormatic Solutions by Johnson Controls
More than half of Singaporeans (59%) agree that the in-store experience can never be replaced by online shopping
Almost one third (30%) of Singapore consumers surveyed miss shopping in store
About half (55%) of the respondents believe retailers can leverage technology for a better in-store shopping experience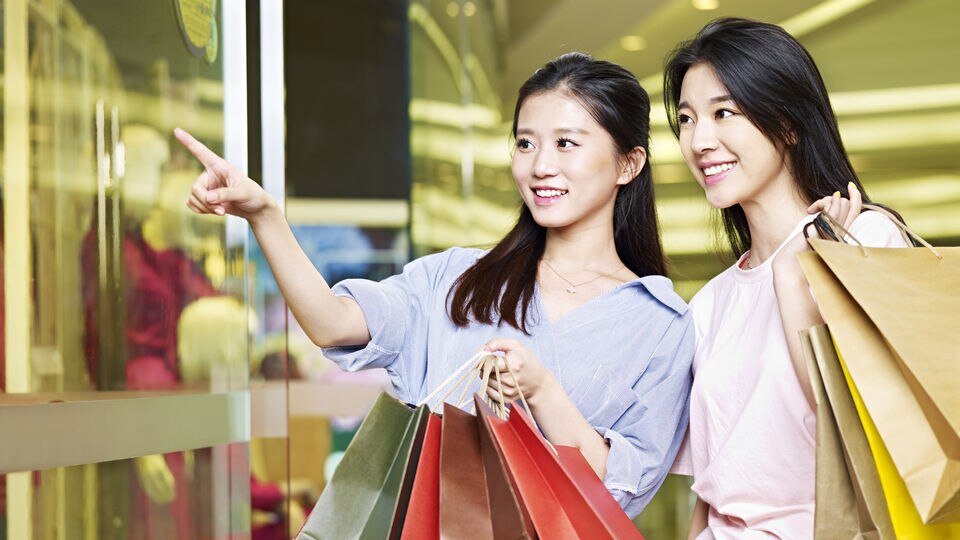 Singapore —November 2, 2021—According to research by Sensormatic Solutions, the leading global retail solutions portfolio of Johnson Controls, in-store shopping remains irreplaceable for 59% of Singapore consumers despite the rise of pandemic-driven online shopping in recent months. Additionally, almost one third of consumers (30%) miss shopping in-stores. Compared to pre-pandemic days when two out of three consumers shop in stores at least once a week, only half of the consumers do so currently.
A study commissioned by Sensormatic Solutions confirmed the widely held belief that younger Singaporeans prefer making purchases online. 36% of Gen Z and 43% of Millennial consumers prefer online shopping (as compared to 24% and 22% that prefer in-store, respectively) while older shoppers favor making in-store purchases (43% of Gen Xs and 56% Baby Boomers, as compared to 25% and 16% that prefer online, respectively).
Unsurprisingly, in-store shopping remains the preferred option for more consumers to ensure the quality of products and product fit for items such as clothes and shoes. Overall, the top three reasons consumers prefer shopping in-store are to touch and feel the product prior to purchase (73%), to assess the sizing fit (70%) and to ensure the good quality of the product (64%). Other reasons included the immediate need for the product (51%), the unwillingness to pay delivery fees (46%), as well as the need for in-store staff support (37%).
Technology expected to elevate in-store experience
Additionally, over half of Singapore consumers (54%) indicated that they expect the post-pandemic shopping experience to be vastly different. About half (55%) of the respondents believe retailers can leverage technology for a better in-store shopping experience. Health and safety concerns continue to be a top priority for Singapore shoppers, with 41% believing that efficient management of in-store traffic to prevent overcrowding will contribute to a better shopping experience.
Consumers' expectation for a better shopping experience include stores ensuring that products are well-stocked (50%), having the ability to check physical stock online in real-time before heading to the store (49%) and having a self-checkout option (36%).
Furthermore, Baby Boomers are more likely to report a better experience if access to staff assistance is provided, with 40% of this group indicating that having adequate sales staff at a store will contribute to a better shopping experience.
"Consumer behavior has changed drastically over the past two years but despite that, in-store shopping continues to hold allure for Singapore consumers," said Daren Ng, General Manager, Asia Pacific, Sensormatic Solutions. "With Christmas Day predicted to be one of the busiest shopping days in Singapore, marking the peak of in-store traffic, retailers need to be able to anticipate and adapt to consumer concerns and demands. There is no doubt that technology will play an increasingly important role in enhancing the shopper experience. Retailers should leverage innovative solutions to ensure that they are reaching the right consumer with the right item at the right time throughout the season."
Online shopping and potential pitfalls
The top three deterrents for online shopping amongst Singapore consumers include high shipping fees (51%), suspicious online circumstances such as dubious product reviews (41%), and poor online service experiences (29%).
Singapore consumers tend to purchase virtual or intangible goods online. These include banking and financial products, holiday and travel packages, audio or visual content, and books. Many consumers prefer to purchase food, and luxury or collectible items offline as they can check on these items quality in person. For instance, majority of Singapore consumers still prefer purchasing fresh food (76%), as well as packaged food and groceries (58%) mostly in stores.
"The differentiating factor in the new normal will be leveraging technology for an elevated in-store customer experience. Sensormatic's solutions can provide real-time data and insights for major factors such as occupancy visibility, shopper density and stock management, which will be key to creating a frictionless customer journey," Daren added.
For more information on how to optimise store performance, download our predictions and report here. For more Sensormatic Solutions holiday insights, follow along on LinkedIn and Twitter, using #SensormaticHolidays2021.
Survey Methodology
The survey was commissioned by Sensormatic Solutions. All figures, unless otherwise stated, are from YouGov Singapore Pte Ltd. Total sample size was 1,047 adults. Fieldwork was undertaken between 30 September - 1 October 2021. The survey was carried out online. The figures have been weighted and are representative of all Singaporean adults (aged 18+).
About Johnson Controls
At Johnson Controls (NYSE:JCI) we transform the environments where people live, work, learn and play. As the global leader in smart, healthy and sustainable buildings, our mission is to reimagine the performance of buildings to serve people, places and the planet.
With a history of more than 135 years of innovation, Johnson Controls delivers the blueprint of the future for industries such as healthcare, schools, data centers, airports, stadiums, manufacturing and beyond through its comprehensive digital offering OpenBlue. With a global team of 100,000 experts in more than 150 countries, Johnson Controls offers the world's largest portfolio of building technology, software as well as service solutions with some of the most trusted names in the industry. For more information, visit www.johnsoncontrols.com or follow us @johnsoncontrols on Twitter.
About Sensormatic Solutions
Sensormatic Solutions is the leading global retail solutions portfolio of Johnson Controls powering operational excellence at scale and enabling smart and connected shopper engagement. Our intelligent digital operating platform – Sensormatic IQ – combines the full Sensormatic Solutions portfolio, including third-party data to deliver unmatched insights into shopper experience, inventory intelligence, loss prevention and operational effectiveness with advanced technologies, like AI and Machine Learning. This enables retailers to act on prescriptive and predictive data-driven outcomes to confidently move into the future. Please visit Sensormatic Solutions or follow us on LinkedIn, Twitter, and our YouTube channel.
###
© 2021 Johnson Controls. All Rights Reserved. SENSORMATIC, SHOPPERTRAK, TRUEVUE and the product names listed above are trademarks and/or registered trademarks. Unauthorized use is strictly prohibited.

Learn more about how Sensormatic IQ can revolutionise your approach to analytics.
Contact Us