Webinar
SMaaS: Beyond just managing shrink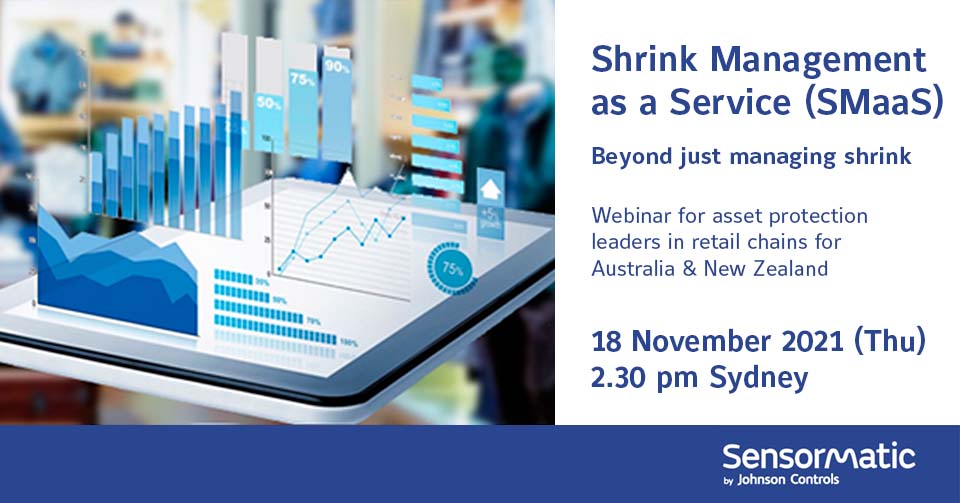 Sensormatic Solutions would like to invite you to participate in this special webinar, crafted especially for asset protection experts and retailers alike.
In this webinar, we will discuss and share:
What is Shrink Management as a Service (SMaaS)? – 10 mins
The value that SMaaS can provide and how it can help your store operations beyond just shrink! – 10 mins
Customer application sharing – 10 mins
Question and Answer session – 15 mins
The registration and other details are as follows:
Date: 18th November 2021 (Thursday)
Time: 2.30 pm Sydney
The webinar is free of charge, but to ensure we keep the experience optimized for you, kindly register via the form on this page!