Webinar
Retail Reset: What's next?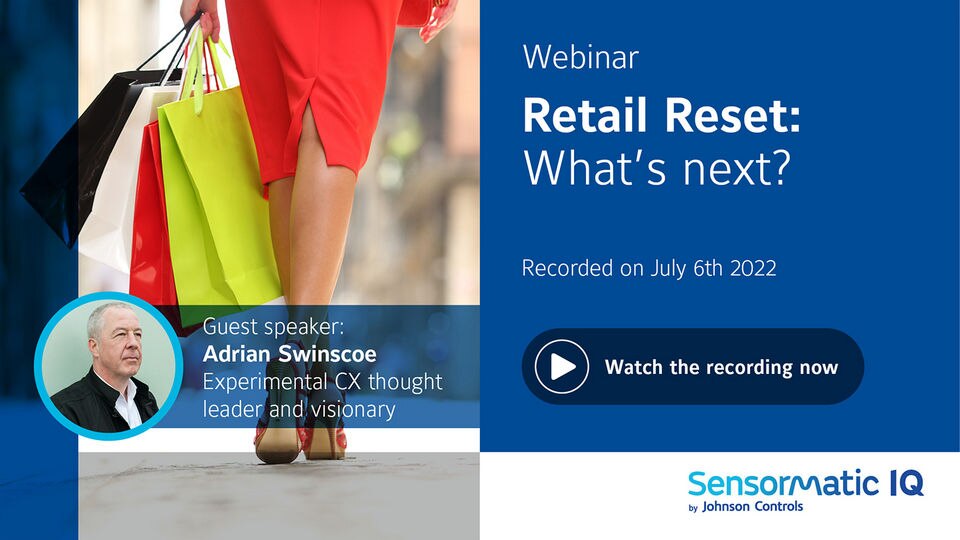 Between soaring COVID-19 infection rates following the lift of restrictions, high inflation rates, and military conflict in Europe, can we hope that retail is finally emerging from the pandemic crisis?
In this 30-minute webinar recorded on Wednesday, 6th of July 2022 at 13.30 BST/ 14.30 CET Sensormatic's retail professionals will give you insights about the top-findings from our report "Retail Reset: 2 Years On" as well as give you some insights on footfall trends in Europe since the lifting of restrictions and the changes in buying behaviour.
The recording will cover:
Results of consumer sentiment research from the report "Retail Reset: 2 Years On"
What are the new challenges of 2022?
Footfall development and trends throughout Europe
Changes in shopping behaviour
E-Commerce & Omni-channel and how it has changed
Sustainable Retailing
Fill in the form to view the recorded webinar.