Article
Key trends in the Middle East retail market: an interview with market specialist, Nicolas Rubeiz
The Middle East is a fast-growing international opportunity for retailers, with the market set to be worth Dh200 billion by the end of 2017, according to the Dubai Chamber of Commerce and Industry.
However, tapping into this lucrative part of the world involves an in-depth understanding of consumer behaviour, in-store and beyond. To help retail businesses develop their strategy for the Middle East consumer, ShopperTrak caught up with Nicolas Rubeiz, Senior Consultant at The Unit, to discuss regional trends and market entry strategies.
Why do you think an increasing number of international retailers are targeting the Middle East?
The profile of the Middle East as an attractive new market opportunity has risen considerably in recent years through a combination of factors. The most important is probably the demographic structure – right now there's a very high birth rate and a young population. Approximately half of the population in Middle Eastern countries are currently under the age of twenty-five.
Many of these younger consumers are affluent professionals, particularly in the Gulf area, and this presents a huge up-and-coming market for the next two decades. And of course, there's also low taxation compared to the West.
What are the key differences in regional accessibility that international retailers should be aware of?
The main difference is the economic climate inside and outside the Gulf Co-Operational Council (GCC) region, comprising Saudi Arabia, UAE, Kuwait, Bahrain, Qatar and Oman.
Within this region there's a far greater level of established and expanding affluence, and Saudi Arabia and the UAE are ranked Top 10 in the 2016 Global Retail Development Index, which identifies the world's most dynamic developing economies for retail investment.
There's been an explosion of shopping malls in these countries in the last fifteen years, and these elegant, air-conditioned spaces also form major social and recreational hubs for much of the population.
Alongside the retail outlets there are restaurants, cafés, cinemas, and other leisure facilities, many are even linked directly to hotels. Away from the heat, people use the mall to enjoy their free time generally, but are also continually surrounded by shopping opportunities.
Countries like UAE also benefit from having one of the world's best infrastructures, especially in terms of international flight connections and roads. Qatar has an efficient goods and financial markets, and Saudi Arabia not only offers the largest market in the GCC, it also historically enjoyed a healthy budget surplus and very low levels of indebtedness at country level.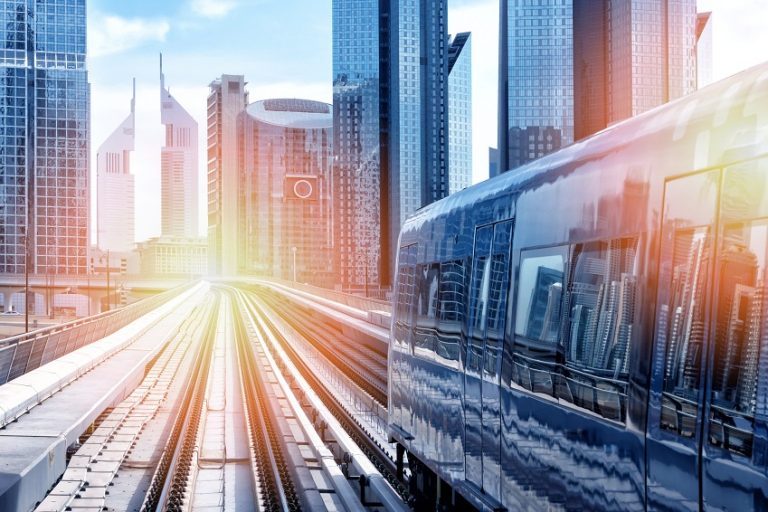 Are there any visible gaps in the Middle East market right now?
I think today, gap is the wrong word, especially when you consider that a city like Dubai has the highest representation of global brands outside of London. However, in countries in the Levant region there's probably more scope for fresh brand introduction. The GCC region now contains what I'd probably prefer to call micro-gaps, and the best example I can think of is for discount fast fashion retailers, such as Primark.
On the other hand, I believe if you create supply, you create demand. The Middle East currently has the highest spending on cosmetics per capita in the world, but that certainly hasn't dulled consumer's appetite here for more choice of make-up brands.
How advanced is the Middle Eastern omnichannel model compared to other international regions, and how is this impacting the role of stores and shopping centres?
The Middle East is not yet on a par with Europe, but the omnichannel proposition is growing rapidly, as a portion of consumers across the Middle East take to online shopping. However, right now this still only accounts for around 10%-15% of total retail sales, depending on the sector.
The biggest issue with ecommerce channels is that many Middle Eastern consumers are still very reluctant to give their card details online. There's a growing appetite for ordering online then paying cash on delivery, but the biggest problem for retailers providing this service is that many customers change their minds while waiting for home delivery, then simply don't collect their purchase when it arrives.
Within the portion of the population happy to divulge their details and purchase online, in-store collection options like click-and-collect are growing in popularity. To create a successful omnichannel retail offering in the Middle East you really need to find a very competent tech partner here with a proven track record.
Are there any distinct consumer behaviour patterns that retailers looking to enter the Middle East market should be aware of?
Within the more affluent GCC countries, there are certainly some differences in general consumer tastes. Probably influenced by the high number of skilled foreign workers from Western countries within the labour force, you find consumer tastes in countries like the UAE are quite broad, international and cosmopolitan. In countries like Saudi Arabia, there's more of an appetite for conspicuous statement purchases from the best known global brands.
The other interesting aspect of Middle Eastern consumer behaviour is related to the younger demographic, and this is the powerful influence of social media and peer-to-peer reviews. The power of platforms such as Instagram to propagate what popular celebrities are doing, enjoying, or wearing, or for purchasing trends to start through social media, has a real impact here.
And of course there are the broader cultural differences to consider, even just within the retail calendar. The most obvious example being Q4, which in the West, usually performs as the strongest quarter. However, it's the weakest in the Middle East – where the equivalent peak occurs between June and July during Ramadan.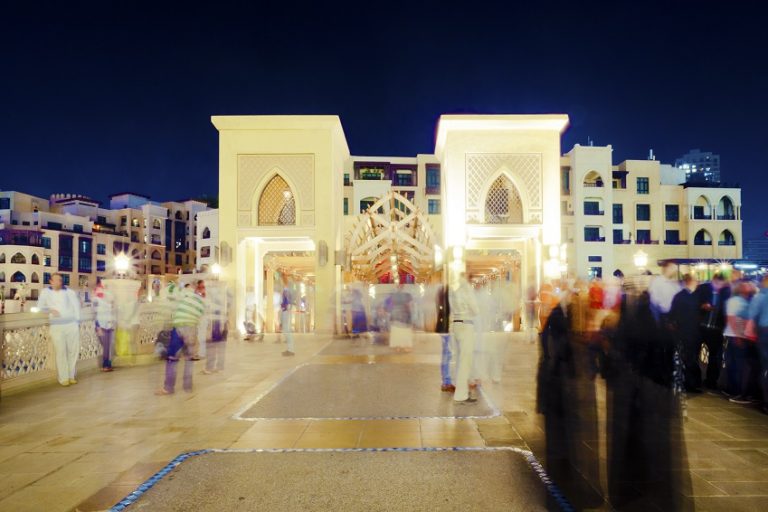 How can retail analytics provide valuable insight into Middle Eastern shoppers?
I strongly believe that within the retail equation, in-store conversion is the most immediately improvable path to greater retail revenue. Today's traffic counting systems are all about measuring, analysing and identifying trends and patterns in behaviour that can then be leveraged to improve in-store conversions. You can accumulate data, but you need the follow-on systems to help you gain the right actionable insight.
In terms of essential systems today, I think software that provides analysis and correlation of sales, sitting alongside traffic counting systems and some form of CRM analytics, would be my minimum.
As a market expert, what key advice would you offer international retailers targeting the Middle East?
My strategy for entering the Middle East market would be to find your optimum possible location in relation to your product or brand, and launch a pilot store delivering your whole proposition. Open for a year while you learn from your experiences, refine your service, and adapt your offering and client experience to your market.
When you feel you're about 90% close to getting everything entirely right, and that you've created customer appetite, capitalise on that learning curve, and expand aggressively – not just with one or two more stores – and try to establish yourself as one the leading players in the market in your own niche as quickly as possible.
ShopperTrak Analytics Suite is a powerful way for retailers to understand shopper behaviour when entering new markets.
Find out how ShopperTrak can support your business in the Middle East by speaking to our UK & MEA Accounts Director, Steve Richardson. You can connect with Steve on LinkedIn here.

Ready to see how Sensormatic Solutions can transform your bottom line?
Contact Us
Stay one step ahead with our articles, insights and latest news.
See more