Article
Sensormatic Solutions: Enabling digital transformation through Services
To ensure each retailer who chooses Sensormatic Solutions can optimise their ROI, we now offer an enhanced and transformative suite of Services to complement our solutions.
Retailers around the globe have trusted Sensormatic Solutions to support them in their digital transformation. That's because our innovative and intelligent operating platform, Sensormatic IQ, offers an integrated suite of solutions specifically designed to both meet the challenges of the moment and the needs of retailers — so that you can meet your goals.
Our cloud-based solutions span shopper experience, inventory intelligence, loss prevention, and operational effectiveness, and use the latest in digital technologies — like sophisticated IoT and AI — to deliver valuable data as well as predictive and prescriptive insights so you can make smarter decisions for specific departments, stores, and across the enterprise.
We understand that today's retail environment is complex and nuanced, and so are each retailer's obstacles and opportunities. That's why we offer the following Services to fit your needs:
Professional Consulting provides technology strategy, assessments, and business roadmaps with relevant technology recommendations based on analysis of the client's data, industry insights, and Sensormatic Solutions experience.
Design, Deployment, and Integration encompasses solution design and architecture, programme delivery, deployment, installation, and standardisation to ensure interoperability between retailers, third parties, and Sensormatic Solutions systems.
Management and Support Services offers hardware repairs and maintenance, remote and onsite technical support and upgrades, and system health monitoring.
Learner Services facilitates field-proven, consumer-facing training programmes focused on applications that support chosen business outcomes, hardware, software, and other client-specific needs.
Customer Success provides clients access to customer success managers who provide guidance tailored to each retailer's specific needs, goals, and desired outcomes.
Retail Consulting Practice connects clients with retail industry professionals with the unique expertise to execute custom projects and devise new methods to reach operational excellence goals.
Our suite of Services is designed to ensure you succeed, and they're led by professionals who know technology, data analysis, and — most importantly — retail. Each practice is led by individuals who know how complex the retail technology landscape can be. When you use our Services, you gain a partner who not only understands the technology and trends driving the retail industry, but also how to wield them masterfully across all markets.
Three reasons to engage our suite of Services
There is incredible value to be gained by engaging our suite of Services. Here are three reasons why.
An ever-present professional for an ever-shifting landscape
From local shops to large retailers, e-commerce to omnichannel, the wheel of retail evolution turns ever onward, and digital disruption seems to have secured a permanent role in the industry's story — and that was all before the pandemic and subsequent rise in organised retail crime, labour shortages, and supply chain disruptions. By now, we know change is the constant we can count on — but that knowledge provides little in the way of benefit if we don't know how to harness the moment.
That's where we come in.
Utilising Services means you have an industry professional helping you chart and navigate the landscape as it shifts with digital innovation, regional conditions, and shopper tendencies. Some retailers may already be within the current of change but are looking for overarching guidance — someone to look out for their best interests by alerting them to potential challenges and opportunities, and which solutions and products can be leveraged for both. From adoption to implementation and everything between, our Customer Success Service is designed to be that always-accessible partner.
Or perhaps you're a boutique owner who wants to enhance the shopper experience by implementing omnichannel options but aren't sure how to go about it. The consultants within our Professional Consulting Service can assist you by using their rich retail and technology experience to analyse your existing operation within the context of current industry conditions and make strategic product and solution recommendations that will benefit your business today, tomorrow, and beyond.
When you adopt our solutions and use our Services to navigate retail's ever-shifting environment, you've got two constants: change, and Sensormatic Solutions.
Customised guidance for forward-focused staffing
Given our persistent labour shortage and the reverberating impact of the Great Resignation, the importance of finding, training, retaining, and optimal scheduling of associates is at an all-time high. But what can actually be done to retain and engage staff in this environment? And can a staffing solution to address the current challenge fit into long-term goals?
Customised answers to these questions are but one benefit of working with our Retail Consulting Practice. The retail veterans from our Retail Consulting Practice bring their tried-and-true expertise — and rich data insights— to the table to create a customised plan for profitability, covering all key components from technology to health and safety, along with merchandising to staffing. No matter your obstacles, our team has been there, they've seen it, they understand it, and they can lead you through it.
And of course, as technology changes, we all become students (and so do our associates). Facilitating the in-depth training necessary across the enterprise to keep all employees up to date requires next-level logistical and training prowess. Thankfully, that's what we've got. Learner Services provides the training you and your associates need, where, when, and how you need it. Properly training your associates not only improves operational effectiveness, but it also creates a sense of buy-in and engagement for employees, which contributes to higher satisfaction and retention.
Partnership that bridges the skill set gaps
It is simply a fact of our time that people are professionally specialised. While cross-training associates on optimal use of data analytics for better productivity and retention is highly sensible, it is equally important to have the skills necessary to service or update complex EAS technology. Some skill gaps exist not due to a silo-ed work environment or lack of will, but simply because the skills required are that specialised. Since we live and breathe all things retail at Sensormatic Solutions, we have a deep understanding of where these skill gaps exist, and what it takes to bridge them.
Consider this: If you're building a house, you wouldn't use a master plumber to do an architect's job, right? Likewise, a retailer looking to overhaul their technology solutions is going to need knowledgeable guidance to ensure successful integration and execution of all RFID, EAS, smart sensors, video, and other cutting-edge IoT technologies — and that's precisely what our Design, Deploy, and Integration Services team can do for you. Likewise, the Management and Support Services team is always at the ready to take care of necessary preventative maintenance, hardware repair or replacement, and system updates and health monitoring. Our highly-skilled and certified technicians and technical support professionals are there to ensure always-on, always-secure, cost-efficient systems.
One last thought…
The compounding challenges of our time have created a truly unique opportunity for retailers to catapult themselves into the next age of retail — if they consider adapting accordingly. Engaging our Services can enable retailers to manage the complexities of an ever-evolving technological landscape — it's beyond future-proofing, it's future-making — and we're here to help you get there.
About Greg Colaluca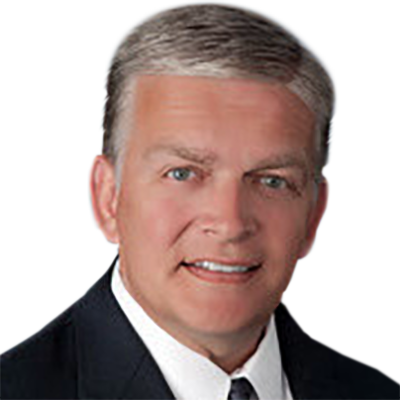 A senior executive with over 25 years of experience, Greg Colaluca leads Sensormatic Solutions' Global Professional Services. In this role, he provides value to enterprise customers and end consumers by fostering an environment of collaboration, alignment, and synergy both internally and with partner networks. Greg has served in various leadership roles in his career, including as Senior Vice President at iXP Corporation, Senior Director of Consumer and Retail at Hewlett-Packard Enterprise, and Vice President of Global Delivery at Astreya Partners. In each of these roles, he has focused on driving organisational and operational change to achieve efficiency and improved satisfaction across clients, employees, and shareholders.

Learn more about how Sensormatic IQ can revolutionise your approach to analytics.
Contact Us