Become a Channel Partner
Build Your Business by Partnering with Sensormatic Solutions
Partnering to deliver solutions that empower retailers by connecting inventory, shopper and associate journeys.
Sensormatic Solutions recognizes and values the critical role our channel partners play in expanding delivery of our solutions to retailers worldwide. Through our global network of channel partners, we provide "best-in-class" solutions for retailers.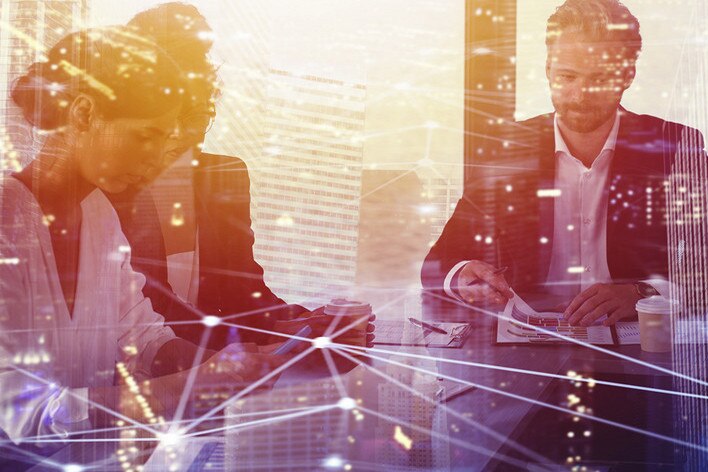 Global Partner Edge Channel Program
Join us as we Fast Forward Retail! Our Global Partner Edge Channel Program is designed to be simple, scalable and profitable. Global Partner Edge helps position our channel partners for growth by giving them the differentiation they need to expand their businesses. Global Partner Edge offers our channel partners a comprehensive suite of go-to-market support, tools, financial incentives and training resources.
Simplicity: Straightforward, easy-to-understand program makes it easy to do business with Sensormatic Solutions
Scalability: Tools and resources enable our channel partners to scale their offerings and grow their business
Profitability: Collaborative, win-win relationships enable partners to deepen relationships with existing customers and attract new customers
Talk to our Global Partner Edge team about becoming a channel partner.
Business Models within the Global Partner Edge Channel Program
We are dedicated to accelerating partner innovation and growth through our partner ecosystem which supports our go-to-market strategy.
Join the Global Partner Edge Channel Program as a Value Added Reseller, a Value Added Distributor, an Alliance Partner or a Source Tag OEM Partner to start enjoying the advantages of the Global Partner Edge Channel Program.
We will also be adding Service Partners and Source Tagging (OEM) Partners to our ecosystem.
Value Added Resellers
This type offers a complete set of enablement, marketing and sales resources and information, helping partners develop their solutions in conjunction with Sensormatic Solutions.
Value Added Distributors
Value Added Distributors offer a broad range of value-added services for Sensormatic Solutions partners and serve as an extension of Sensormatic Solutions, helping to ensure partners have the tools and support needed to be successful.
Alliance Partners
The Alliance Partners are those we work with through development efforts and strategic activities.
Services Partners
Sensormatic Solutions has a global network of partners that provide installation services.
Source Tag OEM Partners
Our Source Tagging OEM Partners integrate their components with our tags or distribute our tags to provide a solution to the retailer.

Learn more about how Sensormatic IQ can revolutionize your approach to analytics.
Contact Us