Article
4 Ways Retailers Can Strengthen BOPIS and BOPAC Ahead of the Holiday Season
September 13, 2021
By
Grant
Gustafson
Consumers turned to BOPIS and BOPAC to stay safe during the pandemic — but it's clear they don't plan to return to their old ways of shopping. How should retailers adapt?
"Meet your customers where they are" is one of the core maxims of the business world. And it proved particularly apt in early 2020, when the in-store shopping experience was complicated by the emergence of COVID-19. Shoppers were no longer strolling the aisles looking for immersive shopping experiences — but they were still shopping, and retailers of every stripe needed to find new ways to meet them there.
Many retailers rose to the challenge of modifying their operations in the pandemic, figuring out how to make shopping safer through click-and-collect models like buy online, pick up in-store (BOPIS) and buy online, pick up at curbside (BOPAC). Before the pandemic, just four percent of the 500 largest U.S. retailers offered online shopping with curbside pickup — a number that skyrocketed to 24% by August 2020, a 537% increase, according to Digital Commerce 360.
Many wondered how long these programs — and the challenges they posed to their operations — would need to be in place. Would these be stop-gap measures that would disappear once people could safely shop in-store again?
Now, more than a year and a half later, armed with a sizable amount of data, we can start looking at how BOPIS and BOPAC have changed consumer behaviors — and what that means for the future of retail, especially as we inch closer to the 2021 holiday shopping season.
"Current forecasts show further growth for click-and-collect, with U.S. consumers expected to spend $83 billion through BOPIS and BOPAC channels in 2021."
Grant Gustafson, Consultant, Retail Consulting Practice in North America, Sensormatic Solutions
Where BOPIS/BOPAC stands today
The pandemic brought about a need for new fulfillment options, leaving many retailers to adopt a click-and-collect approach seemingly overnight. The evolving nature of COVID-19 required retailers rely on their existing BOPIS and BOPAC operations to meet surging consumer demand. It also meant they've had time to make incremental improvements and find the efficiencies necessary to deliver an even more seamless experience — and those efforts have been overwhelmingly successful.
U.S. shoppers spent an astounding $72 billion through click-and-collect in 2020 — a 107% growth rate over 2019, according to data from eMarketer. And current forecasts only show further growth, with consumers expected to spend $83 billion through BOPIS and BOPAC channels in 2021.
Today, even those retailers that hoped click-and-collect would be a short-term solution to survive in a global pandemic can see the writing on the wall. Research from McKinsey & Company found that 40% of Americans tried a new shopping method in 2020. And nearly three-quarters of people who have tried curbside pick-up, BOPIS, or delivery want to continue using these services after the COVID-19 pandemic ends.
Because while consumers are feeling more and more confident about in-store shopping, they've grown to appreciate the efficiency online shopping brings to their lives. Sensormatic Solutions' recent Back to School 2021 survey found that 72% of consumers said they bought online and had products shipped to their homes, 57% said they used self-checkout, 37% said they used BOPIS, and 35% said they used BOPAC.
Productivity and employee enablement reimagined
"Having a buy online, pick up in-store or buy online, pick up at curbside program is now table stakes."
Grant Gustafson, Consultant, Retail Consulting Practice in North America, Sensormatic Solutions
Innovation as a capability
Salesforce recently noted that in the five days leading up to Christmas in 2020, retailers offering BOPIS, BOPAC, and drive-through options saw online spending grow by 54% — compared to just 34% for those that didn't. This year, they're predicting that inventory and last-mile fulfillment challenges will continue to impact BOPIS and BOPAC shopping. But don't take our word for it: Note that FedEx's last date for most ground shipping options for this year's holiday packages is December 15, or even December 9 for some economy or freight options. This means retailers will need to plan for disruption if they can't ship inventory even earlier than last year.
With this understood, what role can we expect BOPIS and BOPAC to play in retail operations during the upcoming holiday shopping season? For retailers, now's the time to shore up click-and-collect programs to ensure your ability to scale BOPIS and BOPAC operations this holiday season.
Increased demand during the holiday season is reason enough to consider optimizing like big-box retailers Best Buy, Kohl's, and Dick's Sporting Goods — all of which had a curbside program already in place prior to the pandemic — taking the opportunity to reflect on those programs and refine them at a time of low risk. With more than a year's worth of data available on how a click-and-collect program has performed, retailers might want to examine those findings to determine what changes should be considered.
With all of this in mind, here are four ways retailers can help ensure the success of their click-and-collect programs in the second half of 2021.
Optimize the process for customers — and staff
First things first: Forecasting accurately for your stores' BOPIS and BOPAC demand is critical.
It starts with looking at your data:
What are the busiest shopping days, and at what times does pickup traffic peak?
How long does it take to fulfill those orders, and how many associates did we need to do it?
Are there ways to make our processes more efficient?
For click-and-collect success, it's critical to gauge the ideal process and how it flows, measure of the tasks associated with that process, and the labor that is needed.
Consider two anecdotes: In a previous role at a big-box retailer, we launched our BOPIS program by placing the pickup location at customer service — far from where stock was staged in the stock room. It became readily apparent that customers weren't willing to wait for associates to navigate their way to the back of the store, find a given item, and return it to the pickup location. That meant our staging locations had to change — and they soon did.
A colleague had a similar experience in a previous role at a major department store. That organization feared that BOPIS customers would pull up to the door, pick up their purchase and head right back out the door, thereby bypassing other items and losing potential add-on sales. They initially placed their BOPIS pickup location deep within stores — which ultimately led to a negative experience. Their BOPIS customers expressed their displeasure and made it clear they didn't want to linger and shop. They wanted to collect their purchases and be on their way. Within months, BOPIS locations were all moved closer to the front of the stores.
Both anecdotes point to the need to optimize for what these customers want — namely, speed and convenience — and to structure your operations accordingly.
Accurate, transparent inventory management
Over the past year, some of the biggest success stories in BOPIS and BOPAC have come from retailers that have leveraged cutting-edge inventory-management systems to create better customer experiences. Lululemon and other early adopters of radio-frequency identification (RFID) technology have clearly benefited from having accurate and transparent inventory for their customers, which makes their shopping experience seamless. And that, in turn, leads to future in-store sales and a deeper sense of brand loyalty.
Omnichannel customers leave behind mountains of data — so use it
Retailers are always looking for new and impactful ways to connect with their customers. The reams of data generated by the BOPIS/BOPAC customer provide exactly that.
Retailers that have proved most successful with their BOPIS/BOPAC programs are the ones that embraced the opportunity and said, "This is a chance to not only optimize the shopping experience, but better understand our customer's preferences."
After all, after a BOPIS/BOPAC shopper makes a purchase, you now know:
what they looked at on your website
what they did and didn't put in their basket
what they abandoned in their basket
what they ultimately purchased
With those findings, you can now optimize the BOPIS/BOPAC customer experience. High-volume items can be stocked in greater numbers to minimize stockouts, digital paths to purchase can be streamlined, and items frequently bought together can be offered when one such item is added to a cart. These are just a few of the quantifiable wins this data can deliver — and retailers can't afford to not capitalize on it.
Inspire customers to get out of their cars
Today's shoppers demand speed and convenience and retailers who find compelling new ways to get their customers into the store — even if it's not every time they shop — have more opportunities.
Why? Add-on sales.
The multichannel customer who engages online and in-store is invariably far more valuable in annual spend than the customer who is only active in a single channel. According to data from Business Insider Intelligence, 85% of shoppers say they've made an additional in-store purchase while picking up an online order, and 15% say they do so at least somewhat frequently.
Unlike BOPAC and ship to home, BOPIS can be an incredibly effective tool to help retailers boost in-store sales while still providing customers an ideal shopping experience, as new research from Harvard Business Review suggests. By optimizing your BOPIS program to meet the demands of today's shoppers, you'll be able to pair the advantages of online shopping with an engaging shopping experience that can only happen in brick-and-mortar stores.
Is there a lot of heavy lifting needed to drive multichannel engagement? Absolutely. But it's a necessary cost of doing business today. The customer who chooses to leverage both channels is ultimately worth more. Their connection with your brand and products is so strong they want to engage on both levels.
"Now's the time to take a step back and figure out what BOPIS and BOPAC 2.0 look like."
Grant Gustafson, Consultant, Retail Consulting Practice in North America, Sensormatic Solutions
Key Takeaways
The past 18 months have been a persistent hailstorm of disruption, requiring businesses to adapt to large-scale change on little more than shoestring budgets, and ingenuity.
And the retail industry at large should be particularly proud of the work they and their teams have done since the pandemic began to make these programs work — especially under such critical timelines. But now's the time to take a step back and figure out what BOPIS and BOPAC 2.0 look like. The advent of online shopping, and the early days of social media, called for a paradigm shift in how retailers engage with customers. Multichannel experiences will continue to shape the future of retail.
Those who look at their programs and identify what's working, what's not working — by analyzing their data with surgical precision — will likely be the ones more prepared to drive customer engagement and provide a top-flight shopping experience.
Get in touch to learn more about all the ways Sensormatic Solutions can help.
About the Author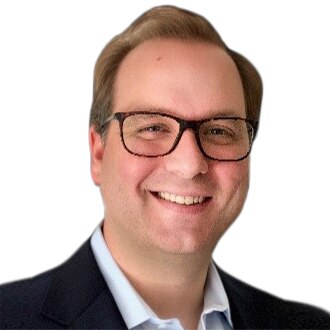 Grant Gustafson is part of Sensormatic Solutions' Retail Consulting Practice in North America. Grant and his team partner with retailers and property operators to improve the customer experience and drive profitable sales through the application of customized retail analytics. Prior to joining ShopperTrak, he spent more than 15 years in retail and held a variety of field leadership roles for Home Depot, Target, and Sears. He uses data to enable people to make better decisions.

Learn more about how Sensormatic IQ can revolutionize your approach to analytics.
Contact Us