Article
Retail Just Rebuilt Itself. Is It Ready to Do That Again — and Again?
August 20, 2021
By
Randy
Dunn
Constant change and innovation is retail's new state of being. To get it right — and to deliver superior customer experiences that create loyalty — retailers should consider investing in these four focus areas today.
Prior to the pandemic, retail's future seemed somewhat clear, but the crystal ball was still a little hazy. Would shoppers enthusiastically adopt things like BOPIS (buy online, pick up in-store) or BOPAC (buy online, pick up at curbside), or would they prefer to have items shipped straight home? Would brick-and-mortar stores become fulfillment centers, experiential showcases, or something else entirely? Would retailers ever fully embrace enterprise-wide technologies like smart inventory tracking or foot traffic analytics?

Then came the pandemic, and all the haze vanished. Retail's immediate future was crystal clear, and it wasn't just one system or one type of shopping behavior that would rule the day. It was all of them — and retailers had to adapt overnight.

Now that we may be seeing some light at the end of the tunnel, it's time for retailers to acknowledge that not only are pandemic-era needs, requirements, and behaviors not going away anytime soon, they're also indicators of how retailers should prioritize and plan to meet demand — no matter the channel and landscape.
Everything all of the time
Let's consider BOPIS, a shopping method that became table stakes for retailers during the pandemic. At the end of 2019, just 66% of retailers offered BOPIS, according to TotalRetail. Shortly after COVID-19 arrived in the U.S., that number jumped to 76%. The story with curbside is even more dramatic: Just 4% offered the service pre-pandemic. Today, that number's up to 58%.
These may not be surprising numbers, but they do illustrate the rapid changes retail underwent just to stay viable amid the pandemic. Of course, to truly make omnichannel shopping work effectively, retailers also had to improve their inventory tracking practices, find ways to count and control exactly how many shoppers were in a physical store at a given time, and ensure that their e-commerce platform and their brick-and-mortar locations connected and operated seamlessly.
So yes, literally everything changed overnight — and now, it's safe to say that everything's changed forever. But unlike the financial crisis of 2007-2009 when virtually everything ground to a halt, retailers didn't stop innovating. With the pandemic after all, they didn't have a choice. Retailers met challenges head on in order to survive, and they're going to have to keep at it for the foreseeable future. With this in mind, these are the pivotal areas of focus in the near term.
"Retail's immediate future is crystal clear, and it's not one system or one type of shopping behavior — it's all of them."
– Randy Dunn, technology leader at Sensormatic Solutions
Innovation as a capability
Perhaps above all else, retailers should consider investing in innovation as a capability. That's a broad statement, of course, but it's true: We've been writing about, thinking about, and working toward digital transformation as an industry for over a decade, and perhaps the primary lesson is that digital transformation isn't a one-time thing. It's a journey, a state of being that never really reaches an end point.
That fact is precisely why retailers are poised to improve their ability to innovate, overcome obstacles, and adapt to changing technologies and consumer behaviors. Consider athleisure titan LuluLemon's performance during the pandemic: As stores shuttered and work-from-homers shifted from office casual to leggings and t-shirts, online orders surged by 157%, states the blog Edited. Instead of letting all their storefronts go to waste, the brand sent its "educators" (aka associates) into those stores to clear the shelves of inventory that could be used to fulfill online orders. RetailWire reports they also created a "digital educator" program that included, among other things, video appointments with online shoppers.
In short, they figured out how to build an integrated inventory management capability that allowed them to fulfill demand out of those stores. And they found ways to leverage their associates to both fulfill orders and create deeper connections to the brand.
These wins came as a result of investing in innovation as a capability and understanding that constant change and evolution is now the order of the day.
Productivity and employee enablement reimagined
Data from the Bureau of Labor Statistics shows 964,000 open retail jobs in the U.S. at present. Meanwhile, the quit rate for retail workers is the third highest in the country. In fact, 606,000 retail workers quit their jobs in May of 2021 alone, while the average hourly rate for those who stayed rose 6% in the last 12 months.
To put it plainly, many retailers are understaffed, struggling to hire, and paying more than ever for labor — and, as Forbes points out, the forecast is that this isn't going to change anytime soon.
The reasons behind these factors could — and probably eventually will — fill a book, but what retailers can scrutinize doing in the meantime is to refine how employees' roles are understood, and how their productivity and efficiency are measured and managed.
"Perhaps the primary lesson is that digital transformation isn't a one-time thing. It's a journey, a state of being that never really reaches an end point."
– Randy Dunn, technology leader at Sensormatic Solutions
Smarter paths to productivity
Traditionally, retailers staff a given store based on sales volume, which used to be derived from the number of people who walk through the front door. If you had a certain amount of foot traffic, you could forecast a certain volume of sales, and that sales volume would determine the number of in-store associates.
Enter omnichannel retail, and that old equation falls apart immediately.
Today, foot traffic still accounts for the majority of retail sales according to the U.S. Census, but there are also online orders that have to be fulfilled at curbside or shipped from the store, on top of online returns that have to be processed. And all of that must happen alongside an associate's other duties, like stocking shelves, helping customers, and the like.
To succeed in our new normal, retailers should consider how to rethink and replan their labor around a larger set of priorities and a different demand-creation model. They can achieve this by using data that captures productivity metrics that go beyond just sales volume.
With a robust data ecosystem that tracks tasks like stocking, fulfillment, customer service, and more, savvy retailers could empower employees to focus their time where it's most needed and empower them to be proactive about how that time is managed. This would not only result in better customer service, but more efficient stocking, inventory management, and more. Not only could a retailer do more with fewer workers, but they could also improve the customer experience and make the entire operation more efficient. Speaking of which…
Efficiency, not just effectiveness
On the first day of any MBA program, you'll learn that effectiveness is doing the right thing and efficiency is doing that thing right. As to the former, it doesn't matter how fast you can climb a ladder if you're leaning it against the wrong wall.
For example, how long does it take a given employee to restock a shelf? In the old days, they could probably do it pretty quickly, because they were unlikely to be interrupted during the task, unless it was by a customer in need. Today, that same employee may need to be diverted to fulfill an online order, package a BOPAC purchase in advance of a customer's arrival, or any number of other tasks that occur in today's brick-and-mortar environments.
But imagine if a retailer could actually measure productivity at every step, even at every task. They could, with the right technology in place, reroute or replan all that labor in a more efficient way, enabling workers to focus on tasks that they're most efficient at instead of the chaotic "everyone does a bit of everything" that associates are accustomed to. Just a few years ago, Gap found that sales increased by 7%, and productivity went up by 5%, when associates just had stable schedules, reports Harvard Business Review. Imagine the gains that could be made by using data to smooth out the chaos at an enterprise level.
That isn't just possible — it's the future. And not a distant future, at that.
"These wins came as a result of investing in innovation as a capability and understanding that constant change and evolution is now the order of the day."
– Randy Dunn, technology leader at Sensormatic Solutions
Optimize the customer experience
Lastly, there's the most important component of any successful retail operation: the customer. And like everything else we've covered here, they're changing, too.
First we heard that brick-and-mortar shopping was dead, because everyone wanted e-commerce, as reported by Global Reach. Then we heard that people couldn't wait to get back to brick-and-mortar, according to Business Insider. Between these two extremes lies retail's future, one that no longer gets bogged down in the distinction between channels and accepts that meeting customers' needs wherever and whenever they appear is simply "the way" — the way to improve loyalty, grow revenue, gain market share, and enable greater innovation down the line.
That's because omnichannel retail is now setting the bar and being able to cater to customers and offer seamless, positive experiences — no matter where they choose to do their shopping — will make or break a retailer as never before.
Consider:
If you turn your stores into experiential showplaces, but customers can't see what's in stock before visiting or can't get a particular item in a specific location, you're going to lose them.
If your e-commerce experience is polished but the item isn't ready for customers when they arrive at curbside, you're going to lose them.
If an item is in stock on your website but out of stock when a customer arrives, you're going to lose them.
All of this can be avoided with the right systems, the right — and un-siloed — data in the right places, and the right people.
Takeaways
Retailers responded to COVID-19 through innovation, hard work, and a focus on outcomes. Today, they're using those same traits to build their own futures from the outside in. With a greater focus on customer experience and the outcomes they want to achieve, retailers are now innovating at a record pace — and that, in turn, will not only lead to enhancements in every channel, but it will also lead to a more resilient retail sector in the future.
For more about where retailers are investing and how they are pivoting after recent challenges, watch our upcoming webcast with IDC on "Insight. Action. Outcome. Put Away the Crystal Ball, Retail's Future is Clear." Tune in to learn more from this online event on September 16. Register Now.
About the Author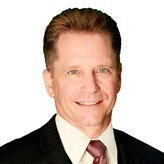 Randy Dunn is an agent of change and innovation in his role as technology leader at Sensormatic Solutions. A driving force for strategic innovation since 2004, he inspires retailers to examine their business operations from brick-to-click and mortar. He's an active participant in many retail industry organizations, and currently serves on the Board of Advisors at the Loss Prevention Research Council and the Auburn University RFID Lab.

Learn more about how Sensormatic IQ can revolutionize your approach to analytics.
Contact Us